When we face the Santiago Way for the first time, we usually ask ourselves if the experience is up to our expectations, when the right question would be if we are ready for what the Way entails, whether it's physically or mentally. The pilgrimage to Santiago de Compostela can turn out to be an unforgettable experience that we will be able to relive as many times as we want, but it is important to not idealize a life event that requires a physical, empathic and mental effort from our side.
Should I prepare myself physically? While it is true that we all walk in our day to day life, we must understand that each stage of the Way involves walking a minimum of 15 kilometers in almost all its variants. And although in Galiwonders we offer you the opportunity to customize your itinerary so it adapts to your necessities, the reality is that even in the Easy options you will have to wander distances of at least 9 kilometers from stage to stage. It is an effort that requires patience and mental stimulation from your side to get to your destination.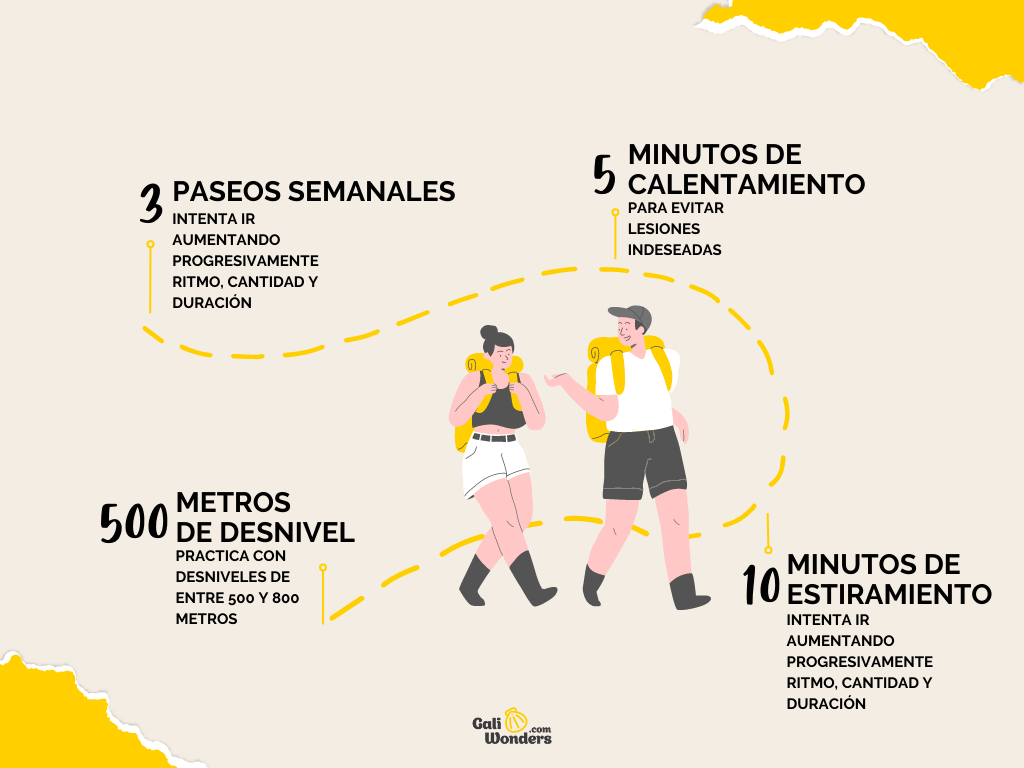 If you're not a particularly active person, we suggest you start to prepare yourself in a gradual manner. Start looking for a calm space in your city, like a park that offers different routes and slight unevenness. Work through your stamina and breath work as you go, make it a routine at least 1 month prior to your start in the Way. Your body will get used to it and it will allow you to adapt better to the demands of each route.
That said, there are a lot of people from different ages and lifestyles that get to the Way and make it to the end. So this is not a question made to discourage us, but to ensure that we understand that the pilgrimage is a challenge and a haven equally. Connect with your environment, enjoy the nature and the people surrounding it and remember: you must follow your own way. Don't force yourself to follow a rhythm that doesn't bring you happiness just to reach somebody else's expectations.
THE CAMINO DE SANTIAGO PRACTICAL GUIDE
Subscribe to our newsletter and receive our FREE Practical Guide to the Camino de Santiago. In this guide you will find all the information you need to start planning your Camino.
And mentally? We need to be aware beforehand that, whether you are traveling solo or with company, the only person that can get to the end of this journey is yourself. Your motivation is essential, whether it is religious, personal, physical, but so it is your attitude facing obstacles and little wins in the Way. Feet will hurt, backpack will feel heavy, but the Way happens within yourself as well as in your environment. Enjoy the freedom of walking with all your personal belongings in your back to tune in with your mind and body.
Try not to feel defeated whenever you feel like it's getting tougher than what you initially felt it would be. There are resources that can help you, and the most important one is probably our pilgrim community. Share your concerns and happiness with your travel companions, they are experiencing the same doubts and can help you clear up your mind.
Connect with your environment, enjoy the nature and the people surrounding it and remember: you must follow your own way. Don't force yourself to follow a rhythm that doesn't bring you happiness just to reach somebody else's expectations. As important as being prepared physically, so it is to rest. Relaxing, nourishing yourself with a nice meal and sleeping are part of your daily routine as much as walking in the Way.
Am I empathic enough? The Way is a journey that awakens many emotions: tolerance, frustration, vulnerability, compassion. In yourself as well as in others. It's easy to let one mishap ruin a wonderful experience but you must not let this drag you down. Make optimism a way of life. Be kind to yourself and the others around you, and they will give back that kindness. The intricate network of hostels, restaurants, locals and foreigners that conform the different jacobian routes are participants of the Way as much as yourself. Be collaborative and respectful of nature and your fellow pilgrims and you will make sure to receive the same help in return.
Am I able to adapt to my environment? The Way can imply a challenge in so many ways: the weather, the culture, the linguistic barrier, not knowing the routes beforehand. Many question marks without a proper answer till we finally face it.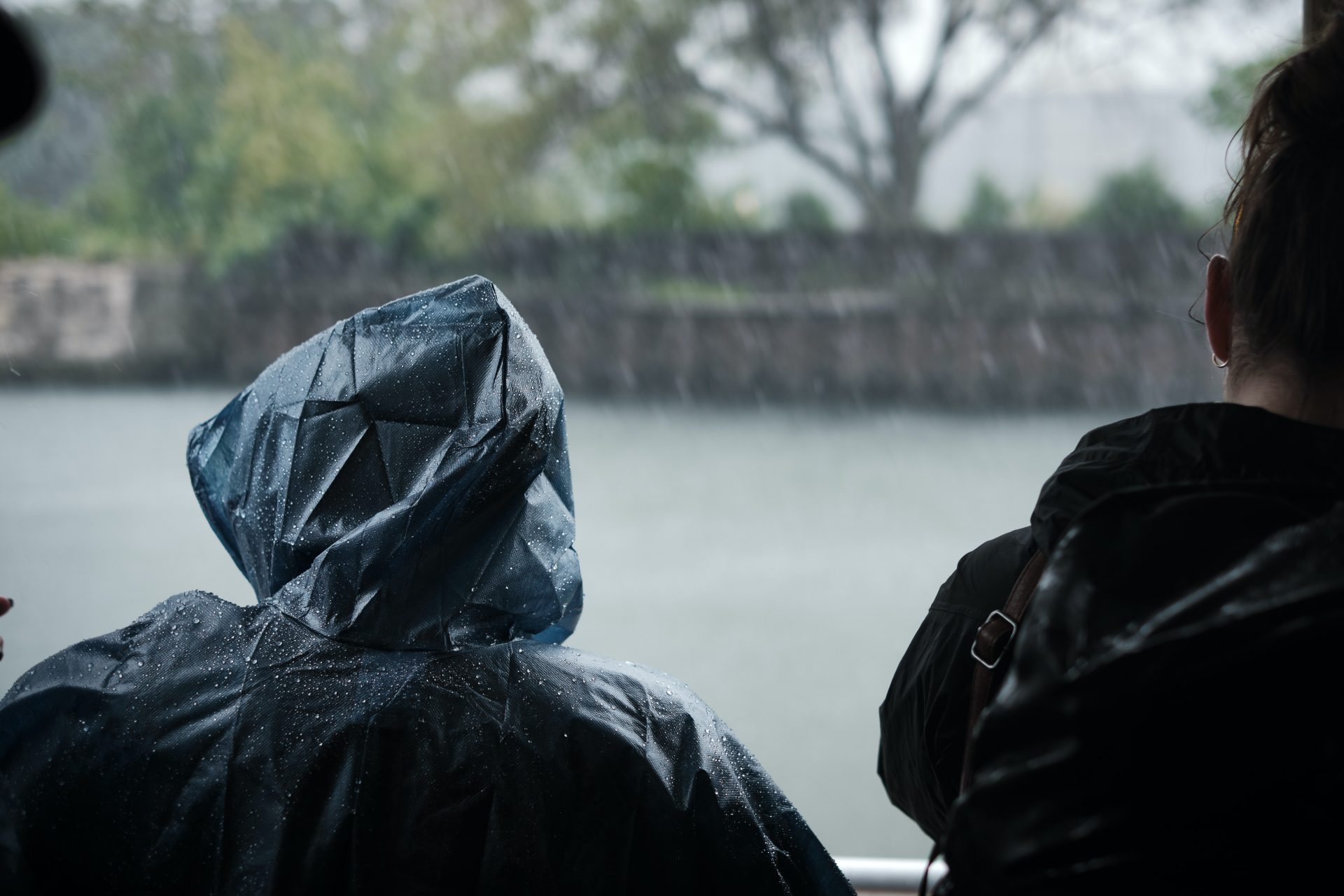 Galicia's community is known as the queen of rain, and it can dazzle us at any moment, even in the hottest of seasons. That's why we always recommend you to be prepared to encounter any type of weather and pack a light rain poncho that can shelter your backpack and yourself (nobody likes the smell of damp clothes!). Likewise, to make sure the sun never bothers us, carry any kind of hat that can protect you, as well as some good old fashioned SPF. If you're in the Way during summer season, we should avoid wearing sleeveless shirts that leave our shoulders exposed, to make sure we avoid those uncomfortable rashes with our backpack grips. Your body will thank you later!
Don't break down if some locals don't speak your language, practice empathy and try to integrate as best you can in the local culture, it's part of the experience and what makes the Way a borderless experience after all. Besides, there are so many resources nowadays that will ease a fluent communication with the unknown and the best way to learn about the world surrounding us!
If, on the other hand, you're a veteran pilgrim and you've learned life lessons in the Way, let our rookie pilgrims know something that you wish somebody had told you before your first journey!