One of the positive aspects of walking the Camino de Santiago, is the chance to visit cities, towns and small villages along the way. Places not so well known, like Arzúa
Arzúa is one of those small towns that help pilgrims to get some rest when they are about to finish walking the full French Way. After so many days, we can feel that Santiago de Compostela is getting closer, and words seem to say: And suddenly… Arzúa!
There are really nice walking days on the way to Santiago, but the one to Arzua is kind of special: impressive houses, lovely country cottages, chapels and churches to visit… it is a very special town, with a peculiar architecture, all surrounded by pure nature. Do not hesitate to stop, and enjoy this hidden corner of Galicia.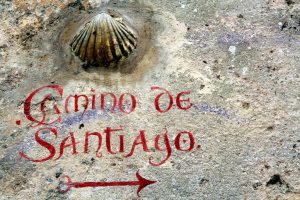 Arzúa is located in the province of A Coruña, in the south west region (the French Way and Northern Way join together in this town). We strongly recommend all pilgrims to try one of the most valuable exquisites of the region: the cheese Arzúa-Ulloa. It is so popular, that there is even a "Cheese Festival", that takes place the first Sunday of March. During the festival, all visitors will be more than welcome to join the events around the town, such as folk concerts, cultural functions, and other ceremonies.
If you are walking the French Way during a different period of the year, don't worry, since you'll always be able to try the cheese, and enjoy the pilgrim vibes.
THE CAMINO DE SANTIAGO PRACTICAL GUIDE
Subscribe to our newsletter and receive our FREE Practical Guide to the Camino de Santiago. In this guide you will find all the information you need to start planning your Camino.
What to see
We must not forget about the cultural legacy of Arzua: here we can find relics from the prehistory, the Bronze Age… and of course Medieval. The presence of pilgrims during this period of history was so intense that the route did not experience so much "attendance" until the
90's (when it was the first route to be designated European Cultural Itinerary by the UNESCO).
All those pilgrims interested on the way of life of the inhabitants of Arzua, may visit the "Museums of the Identity" ("Museos de la Identidad" in Spanish). People from Arzua have always been linked to the Camino de Santiago (both the French and the Northern Way).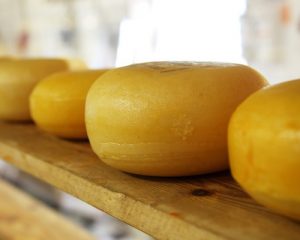 It is quite easy to be dazzled by this land and its people: it can be considered as sort of enchantment, that usually encourages visitors to come back.
We recommend to visit: *Chapel of A Magdalena; *Church of San Paio de Burres; *Church of San Cristovo de Domdob¡n;*Church of San Pedro de Mella;*River Beach Ri­o Oso;*A Fontesanta Natural Area;*Romería of A Mota;*Pazos: Pazo de Brandeso; Pazos de Outeiro; Pazo de Castañeda; Pazo de Mangul¡n; Pazo de Ardans; Pazo de Rosende; *Casas grandes: Rectoral de Branz¡; Casa de Maroxo: Casa de Solar de Riva; Casa de Fondevila.
If you are looking for more information about Arzua, or the French Way, please do not hesitate to contact us here.