More and more people are encouraged to do the Camino de Santiago and, however, not everyone is prepared to face it. Undertaking this wonderful millenary route is not a simple task, because the Camino is not just a walk. We must be aware of this in order to enjoy it to the fullest. We bring you some basic tips on the Camino de Santiago, which will help you if you have already decided to set a start date for this incredible experience.
Camino de Santiago Recommendations
It is not that we must be professional athletes to tackle the Camino, but it does require a moderate level of fitness. This means that some experience in other medium-distance hiking routes (about 23 km) is essential. Sometimes we believe that we will be able to face every step, but you would not be the first person who has to stop every kilometer because he is short of breath. As we have already commented in other articles of our blog, there are certain basic tips on the Camino de Santiago that every pilgrim should take into account.
1. The doctor's appointment
To go to the medical consultation before thinking about starting the Camino, will save us from any health doubts. Once the doctors give us their approval, we must go walking every day before facing the Camino. Gradually increasing the distance would be the ideal. Thus, we will learn to handle our steps, to breath, and to control each movement in order to reduce the risk of suffering some injuries.
Moreover, it is also important to set our body up to the physical activity. It would be advisable to warm the articulations up before walking. Furthermore, before the time to go bed, we must do exercises for stretching in order to sleep better and soothe our joints.
THE CAMINO DE SANTIAGO PRACTICAL GUIDE
Subscribe to our newsletter and receive our FREE Practical Guide to the Camino de Santiago. In this guide you will find all the information you need to start planning your Camino.
2. Acclimatization
When we are travelling abroad, we normally change the time zone. That means our circadian clock system also changes. The popular jet lag is obviously increased when we come from a farer country. In order to recover from it, we should adapt our sleep schedule to the new one, although it's not always easy.
Just as we change our coordinates, our meals times also change. Even if many services, such accommodations and restaurants, adapt the habits to the needs of the foreign guests, we must understand that this fact is not always possible. It is easier to adapt us to the destination country and enjoy it like it was a unique experience! After all, the beauty of traveling abroad, it's to have the opportunity to integrate completely us in the destination's lifestyle. Spain is a diversified country, where there are lot of different regions. While we can find a rush way of life in the biggest cities, it is convenient to practice the slow life in the rural areas, as they usually take things at their own pace.
3. Communication and idiomatic barriers
All over the world, English and Spanish are two of the most spoken languages, but it doesn't mean every people speak them everywhere. Spanish is the tongue language in Spain, although there are other regions in this country with a local language that people normally use.
In Galician tourist sphere, it is normal to find some accommodations, bars and restaurants where older people, who didn't have the chance to study a foreign language, are still working. What does that mean? Well, in many times any of them is capable to understand the foreigners, which makes the communication more difficult. Therefore, one of our Camino de Santiago recommendations is to try to change the chip and make an effort to learn the local language, or, at least, patiently try some other way of communication.
Despite the fact that they don't understand your language often, they have been adapted reasonably well. So, it is usual that they know what you need if you make an effort to explain it. Many of them use to manage the nonverbal communication, and even online translator by the smartphone. Why not try it?
4. The Climate: rain and sun
The climatology is other aspect to be considered, and the thing is… you can't please everyone. In Galicia the weather is conditioned by the Atlantic Ocean, the Cantabrian Sea, and also the mountains. Although the annual average of temperature is around 13 degrees, the truth is that between the north, the south and the inner of the region there are relevant differences. That is, if we draw a diagonal from the southwest coast area to the northeast coast of Galicia, we will find a soft temperature area (the coast) and other more continental (the inner).
This is all to say that the Winter months, both Lugo and Ourense have lower temperatures, but surely less humidity. While, in contrast, the coast areas are characterized for a soft winter, but more humidity. We must keep in mind that humidity is tangible, both in summer (hot & sticky) and winter (cold feeling emanating from our bones). On this matter, rain period is concentrated from November to April.
Although rain is uncomfortable to walk, we must have in mind it is part of the Camino experience. Galicia have always been a rainy region with short summers. Last years, however, some climate variations are happening which is new for local people. Summer become longer, temperatures increase and rains are variable depending on the year.
5. What should we do to avoid that climate conditions break our experience?
The fifth of our Camino de Santiago recommendations is about using your abilities to adapt to changes. Part of the experience on the Camino consists of being able to overcome handicaps. If it rains, it is a good idea to change our clothes immediately after arriving at the next stage. Some kind of fabrics help us to maintain our temperature, but if humidity covers our skin, any unwanted breeze could make we sick.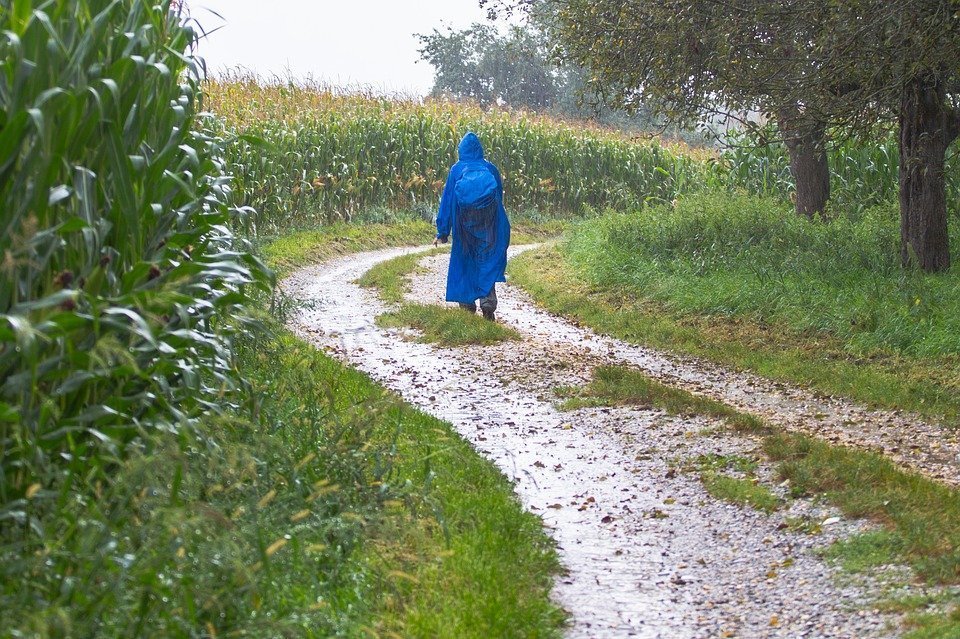 During the hottest days, we will try to avoid the central hours, when sun is on the top point. At midday sun can play a dirty trick on us. Wearing a headscarf, a cup, or a hat, we will be protected from unkind UVA rays. But it is our own responsibility to attend our body while walking, and to look for a shade if we note that we are burning. You can get sunstroke by the mix of sun and humidity. They produce dehydration, resulting in a cerebral issue that can cause convulsions and high fever. So, pay attention! It is not a joke.
6. The Camino de Santiago is not an easy route
The Camino is not like a beach promenade from which to enjoy the sunset. There are not benches to set down or fountains to drink water along all the trail. When someone wants to start this trip, it is really important to know that it is going to be a unique experience. Something that it's going to change our way to see, feel or suffer.
Anyway, other of our Camino de Santiago recommendations, is that you must be adaptable to any unforeseen circumstance, trying to get ahead and keeping calm. Although the Galician rural areas seem to be in the middle of nowhere, the distances in fact are not so longer. In case of emergency the public services use to act quickly, so we can feel in safe. Moreover, locals in Galicia are always ready to help everyone walk the Camino.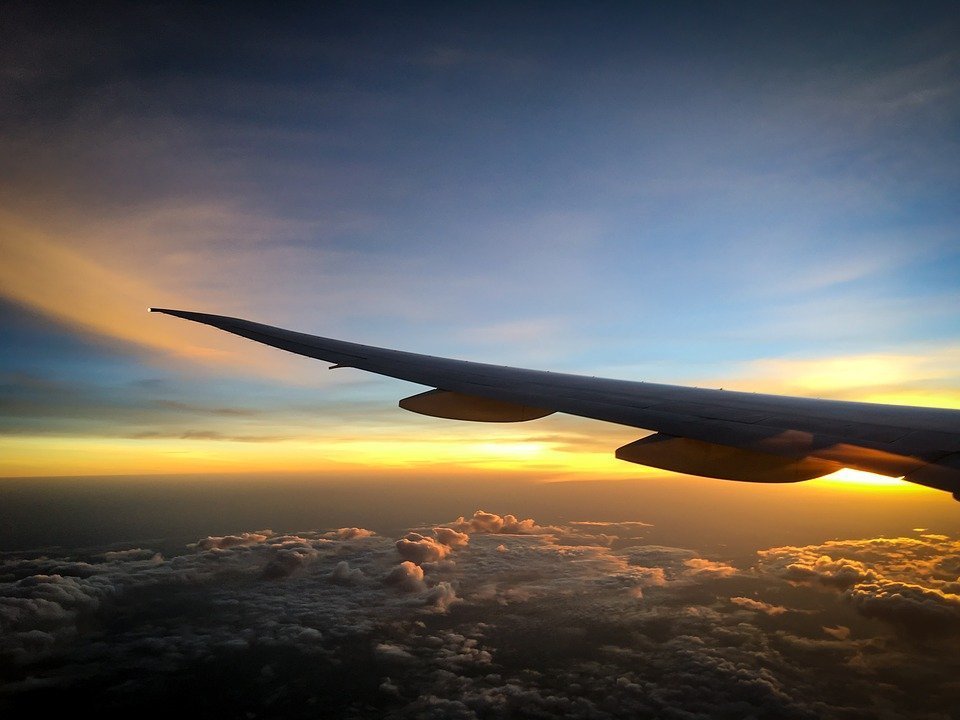 So, remember, if we get lost, we must try to keep calm. Yellow signs are always there. The best option is following on the same way, as many persons and pilgrims have walked before us. Sooner or later, we will finally find some peasants who will be willing to help us, even if they have to speak in sign language.
7. Try to practice the empathy
To put yourself in somebody's place, and some flexibility in order to face the Camino, can be the key to live the best possible experience. The Camino is similar to the life. If you walk in a hurry, or you consider it like a running, you will lose so many things that you will reach the end with a sadness feeling for everything you couldn't observe, know, smell or feel.
An international movement known as Slow Food is reaching to the life. Slow life, or living in a calmer lifestyle, will be the words which will go with us along the Camino. The words for this Camino de Santiago recommendation is "Slow, slow, slow", slowly walking to enjoy from each flower, step, and aroma.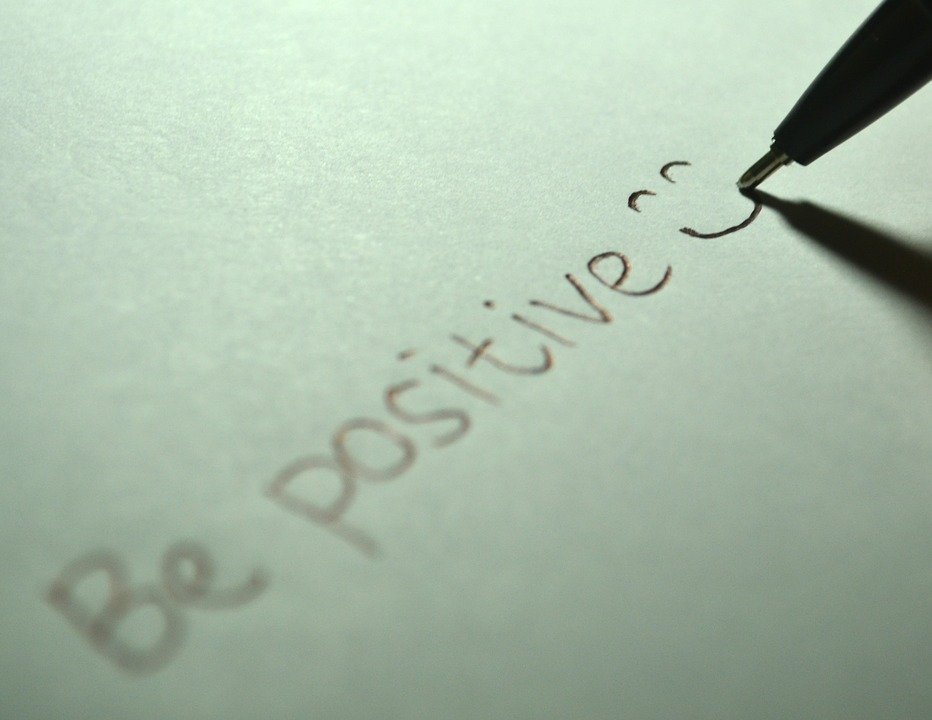 Working a positive attitude is basic to live with happiness and to venture into the Camino. If we change our mentality, if we suddenly transform the negative aspects in positive things, the life turns in an easier way. Therefore, keep always in mind three words: empathy, friendliness, and cooperation. After change your way of see, feel and make, you will realize everything is simpler, and the Camino turns kinder and happier as if by magic.
8. Carefully read the Travel Kit before starting the Camino
At least, the last one of our Camino de Santiago recommendations is that, before starting to walk, you should carefully read all the Travel Kit documentation. You will find it at the email that we will have been sent to you around one-month prior departure. Some people confuse the example itinerary that we send you by the first emails with the Travel Kit. Please, remember that this information is a preliminary contract, so it is invalid for the trip.
The documents contained into the Travel Kit have all the information required about accommodations, transfers and meals that you have booked with the Agency. Moreover, you will find some walking notes, and other basic information that will answer some of the doubts you still have.
Galiwonders team is formed of helpful humans. We are here to make your things easier. As we have also travelled abroad, we are capable to empathize and help you as far as we can. We can't perform miracles, but we try to give you a successful experience.
Even so if you vacillate about the Camino will be appropriate for your vacation, we encourage to answer the next brief test. You will immediately know if you are on the ¡Buen Camino!